This year has been one of the worst olive harvests in living memory to happen in the Italian heartlands of olive oil – Tuscan and Umbria included, which has caused the production of locally farmed extra virgin olive oils to drop sharply. In this article we'll find out what has been happening and why.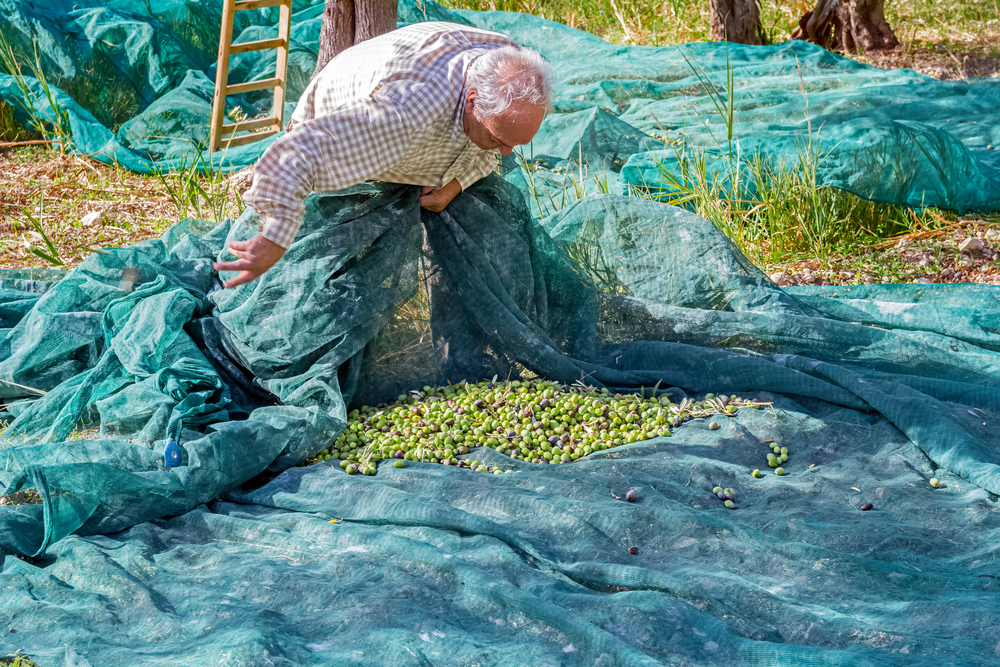 Italy's Olive Groves: Closed for the Holidays
As two elderly Italians animatedly chatted while we filled bottles of spring water on a sunny September afternoon, the topic of conversation was worryingly familiar:
"This year I'm resting up, I'm not wasting my time"
"I haven't even got an olive either, the trees have sent me on holiday this year".
What they were alluding to was even more obvious looking around the silvery green olive groves in any corner central Italy: olive trees that would have normally had their branches bending earthwards, laden with their black and green crop, were swaying in the breeze as light feathers, almost devoid of fruit. When what was left on the trees starting shriveling up or just dropping to earth, hobby farmers and larger producers alike attempted to salvage what was left of the harvest and began picking early. As October then turned into November, the usual season for olive harvesting in Italy, an eery silence fell on the groves. The joyous bands of olive pickers greedily combing the trees under a shower of olives were nowhere to be seen, as were the tractors on the way to the mill with their precious cargo of olives. All of these were signs that this year was going to be a very difficult one for olive farmers, and that is exactly what has happened.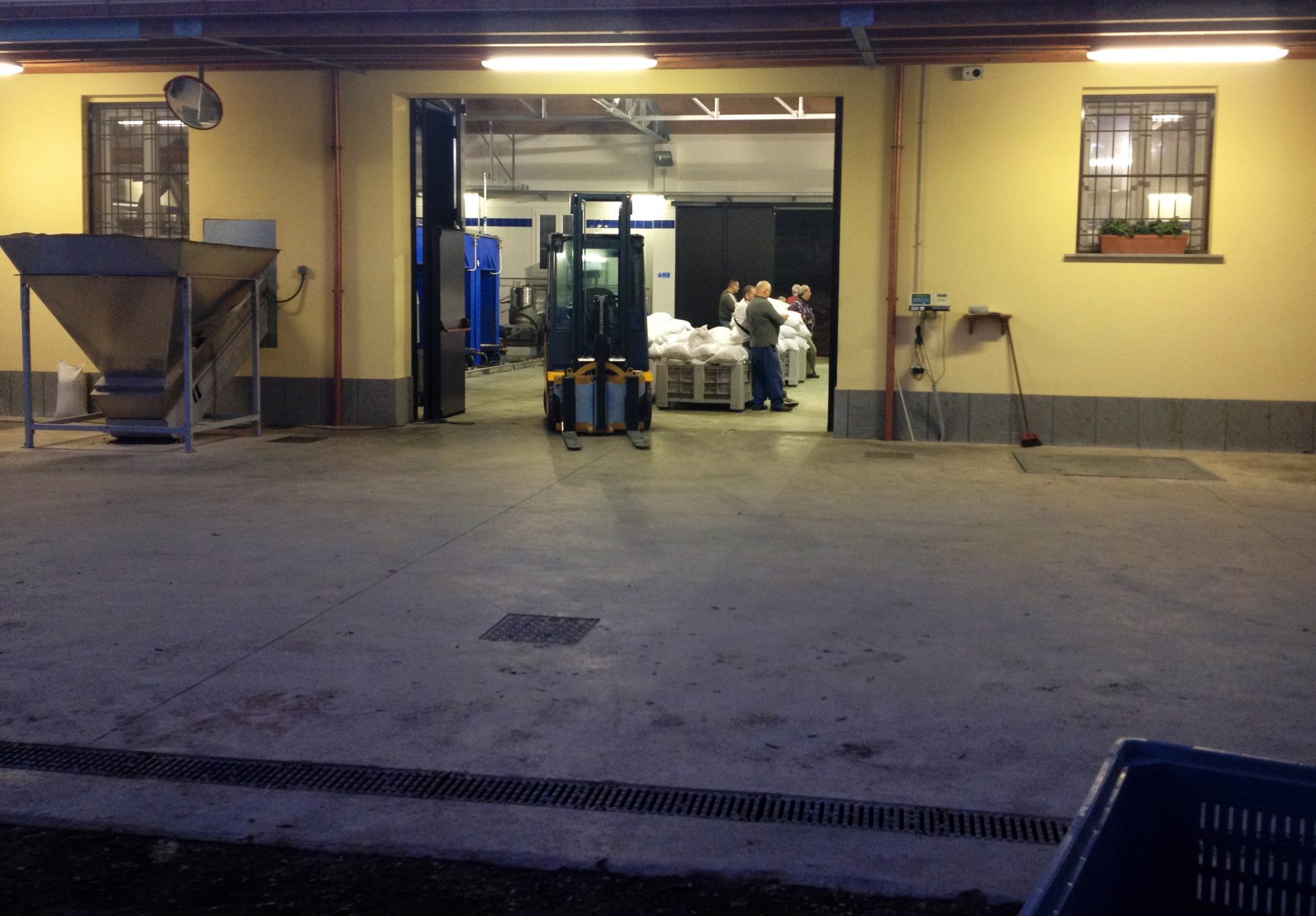 A 2014 Harvest to Forget …
Producers and local authorities tell the same tale in numbers. Coldiretti has estimated a 35-50% drop in olive production nationally, whereas other regions are harder hit. The Umbrian Regional Council has reported there a 60% drop in production overall, reaching 80% to 100% losses in some areas. As a result, Italy is still set to loose its status as second largest producer of olive oil to Greece. What's worse is that smaller producers have been hit the hardest this year since most people had already sold last year's stock and rely on their own small holding's trees exclusively, not being able to supplement their olives by importing them from other regions less hard hit.
Why is this year's cropped so doomed?
Simple Answer: Floods, Killer Bacteria, Dangerous Olive Fly and Anthracnose
What is Anthrocnose? An olive farmer's worst nightmare.
Reading the press it is not difficult to find out what has caused such a hard year. Floods in Liguria have halved the harvest there, whereas the killer bacteria xylella fastidiosa has reduced the crop in many areas of Salento and Gargano in the southern Puglia region. Central Italy has fared no better as a killer combo of rampant parasites and fungal diseases has decimated the crop in Umbria, Lazio and Tuscany.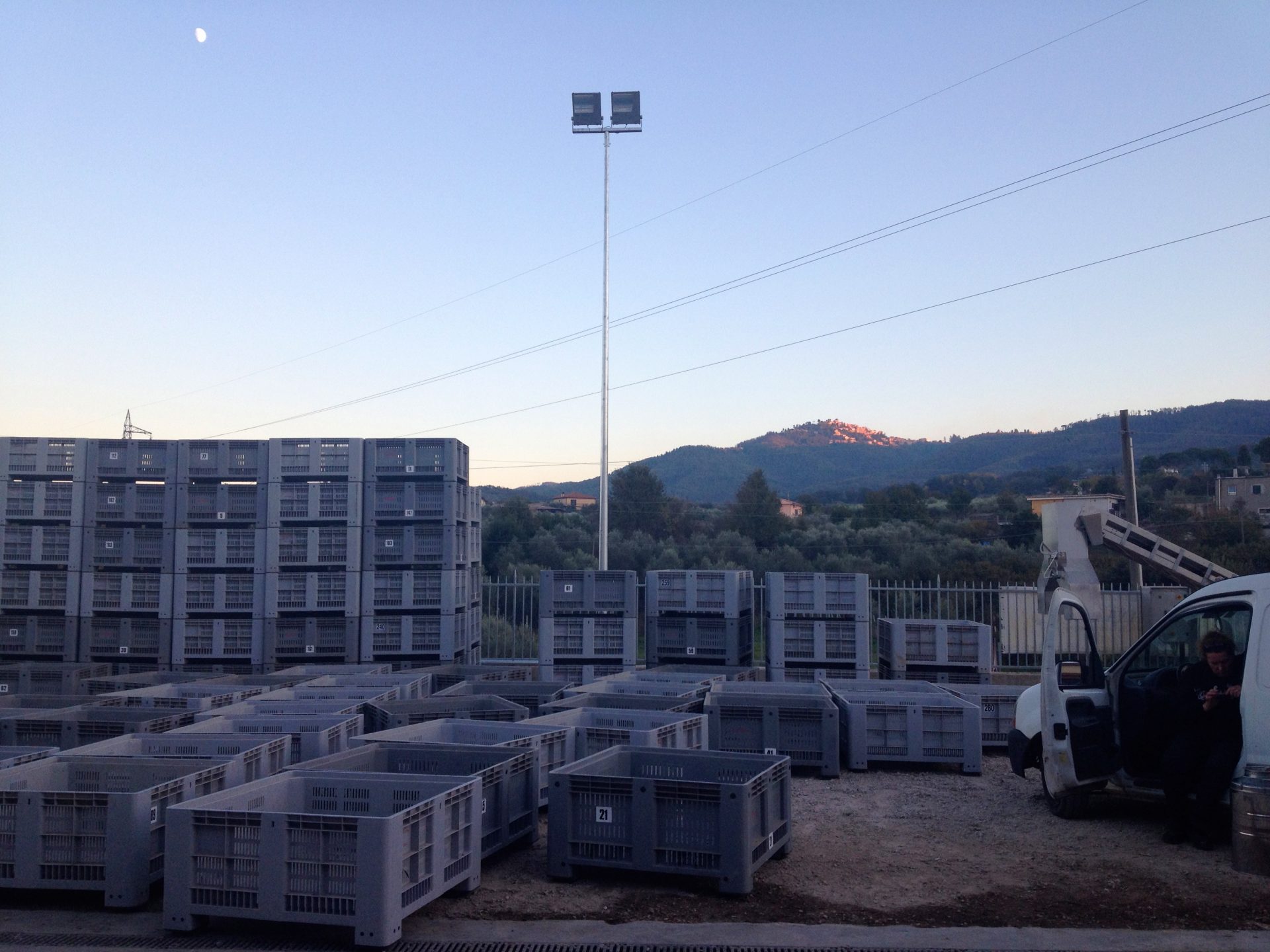 To find out more about the causes of this years null olive harvest Italy Food Roots interviewed 3 olive farmers to get the real story from the Frantoiani (olive mill owners) themselves – Farmer Orlando Leonardi from Frantoio Leonardi in Configni (Lazio), Farmer Marco De Domincis from Fontana Laura in Montecompatri (Lazio) and Farmer Riccardo Prudenzi from Il Vecchio Frantoio (Umbria).
First up was Marco De Dominicis at Frantoio Leondardi whose great grandfather first founded his family's mill in the 1920's. This year was a "disaster" according to Marco with production at his mill in Montecompatri falling 90% compared to 2 years ago.
"Normally from November 1st the harvest would have started and now we would be very busy…but today we're not even working". Marco tells us.
In trying to explain what has caused such a terrible year, Marco pointed the finger largely against the this year's mild winter followed by a cool and wet summer. These temperate and humid conditions created the ideal conditions for the olive fruit fly (mosca olearia), every olive farmers worst nemesis. The olive fly injects its egg within the olive itself, which grows into the hungry larvae which eats the olive from within. Olive fly is a common parasite and a small quantity doesn't impact the acidity of the oil too much as long as the olives are picked early.
This year, however, successive generations of flies attacked olives over the warm and wet months between June and September causing them to drop, while the high quantities of larvae in olives reduced oil quality. Here again the little guys took the brunt of the plague because only the most organized and proactive farmers were able to limit damage through conventional pesticides or organic traps. According to Marco "only a few farmers did checks to monitor their olive groves during summer" since the olive farmers in the area only grew olives as a hobby, not having sophisticated monitor systems in place. So bad was the local situation that Marco has bought in olives from Puglia this year to ensure he has oil to sell.
Flies don't, however, explain it all. The extremely mild and wet climatic conditions also favored the growth of another of the olives worst enemies: anthracnose, a fungal disease known in Italian as lebbra dell'olivo. This was the story that Ricardo Prudenzi from the Vecchio Frantoio near Monteleone d'Orvieto (Umbria) had to say. When we drove up, expecting find the usual hustle and bustle of the mill, we were greeted by an empty forecourt and Riccardo perching on the door outside his office. "This year wasn't a good year because of the climate, which was very humid; an attack of a fungi called anthracnose, and the olive fly. Because of this there is a reduction of 60-70% of the harvest". Not having heard of this fungi before, Riccardo whisked out a PDF illustrating the disease and its effects. Riccardo (and his PDF) explained that this disease, which causes the olives rot from within so that they shrivel up and drop or are left mummified of the trees. This was a real discovery since everyone has only talked about olive fly. When we asked why, Riccardo's reply was interesting:
"…big business…if it was known that the quality of this year's oil wasn't the same as last year's, as well as the fact that there's up to 80% less olive oil, that wouldn't be good for the larger companies". A telling remark from someone who produces olive oil for a living indeed.
Italy Food Root's quest for the season's new oil was not going well so we decided to go back to our old friend Orlando at the Frantoio Leonardi near Configni in Sabina (Lazio). If anyone was going to lighten us up, is was him. However, Orlando's story was the sadly familiar. Despite  having combated the olive fly, his own harvest had been reduced as had that of his local producer base. Exhaustive and learned as always, Orlando explained all the causes of this year's disaster, but his mind was already thinking to ahead to next year and how to adapt to the changing climatic conditions. Thankfully our trip to Orlando was rewarded with a bottle of this year's oil from his own groves, quite literally 'gold' in the current circumstances. Next time, we'll be finding out the olive mill owners trips for getting your hands on good quality Italian olive oil at an honest price.