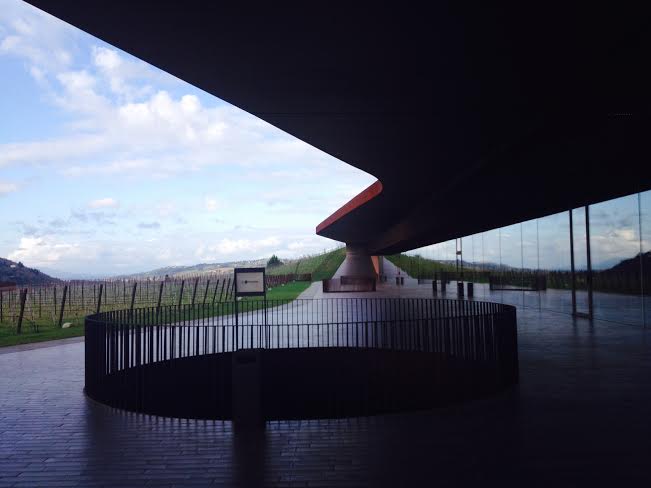 Wine Dynasty of the World – you must have heard of them!
Wow! We just got a glimpse into the "future of wine" in Tuscany.
Today we met with the producers of the Antinori Winery at Bargino in Chianti & all our preconceptions of old school wine-making traditions have just flown out the window.
The Antinori Family have been making wine since the 14th century & have taken wine-making to whole new levels over the years. A few years ago they invested in transforming an entire hillside into a high-tech winery equipped with wine cellar, bottling plant, restaurant and museum. This place looks more like a spaceship than a winery.
What's the secret to the Antinori winemakers success?
The Marchese Antinori family believe that the only way to make good wine is to act and think like an artisan. They believe attention to detail and dedication is key to quality.