Remember all those delicious cherries from this summer? Ah, how can you forget. Well they are making a comeback!
When the summer season is over, I am usually left with sad memories of how Italian small-scale farmers sometimes throw crates of cherries away because they just can't sell or use them all. And how I could be eating them all right now.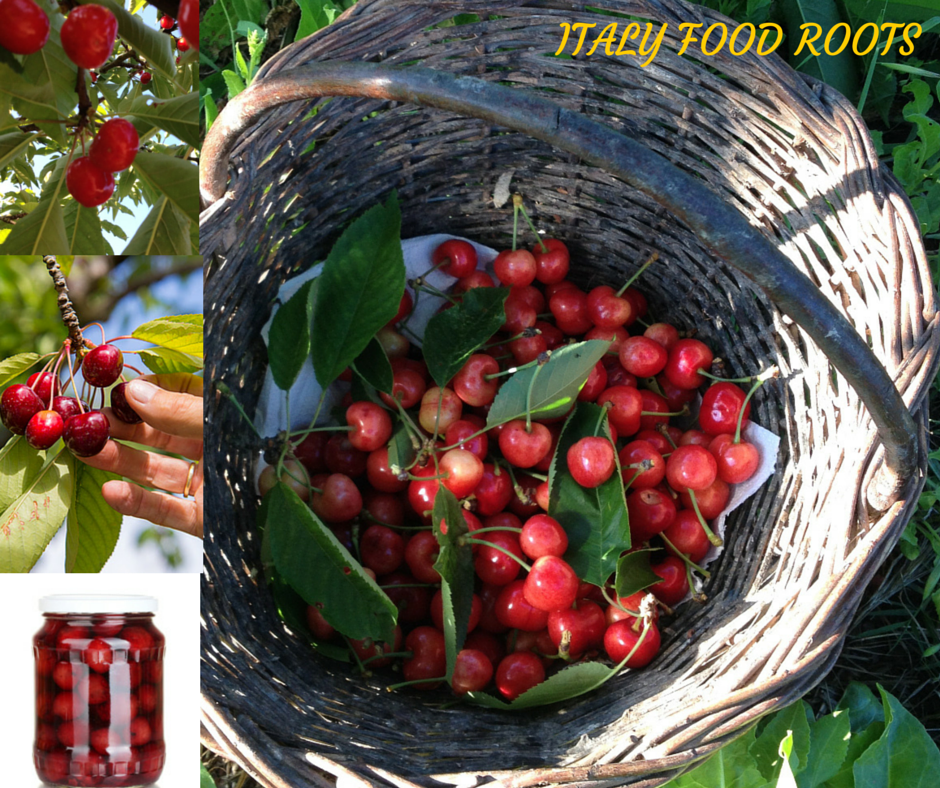 Eat Summer Cherries at Home this Winter
At the end of each cherry season, go to your local farmer's market and buy in bulk. Make sure you have an afternoon free & get ready to preserve your summer cherries. You'll thank yourselves in the winter when you're indulging on these delicious summer flavors!
How to Preserve Summer Cherries in Alcohol Recipe
1 kilo of fresh cherries (dried well, stem cut to 1 cm)
500 ml of 45° unflavored alcohol (alternative: grappa, vodka or rum)
200 grams of sugar
1-3 cinnamon sticks (optional)
5-20 cloves (optional)
fresh lemon zest (optional)
Place 1 layer of clean cherries in 1 large jar or multiple smaller ones, filling just the bottom of the jar.
Sprinkle a helpful spoonful or 2 of sugar over the cherries, a bit of lemon zest and a cinnamon clove.
Continue layering cherries as above, keeping space between the cherries to a minimum. Tightly pack them without crushing the fruit.
Add alcohol to cover the cherries completely. Close the jar tightly & store in a dark place for 40 days. Shake the lightly jar from time to time to evenly distribute the flavors.
Enjoy a bit of summer in the winter months!